Services
1-on-1 to 4 Personal Training
1 on 1 Private Personal Training and 1 on 2 to 4 Semi-Private Personal Training are available. Coached by our Team Din La Jor trainers, it mainly consists of resistance training aiming at muscle growth and fat loss. All programs are customised according to your fitness goals and needs. All private training are by appointment. Contact us via WhatsApp +852 5741 8260 for appointment, pricing details and enquiries.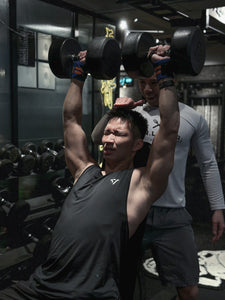 Small Group Class
Maximum of 6, available every Tuesday 7:30pm and every Thursday 9:30am through sign-ups in our WhatsApp Group.
It is a resistance-based circuit training class focusing on back, arms, abs and butt, using dumbbells and different equipment, with HIIT as finisher.
Single Class $250
10 Class Package $2,180
Contact us via WhatsApp +852 5741 8260 for sign-ups and enquiries.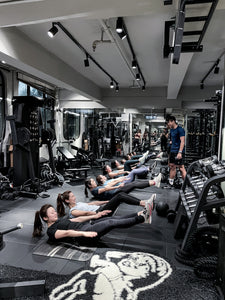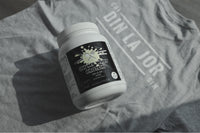 What is Oh My Whey?
Oh My Whey is a premium 100% whey protein supplement, derived from a blend of high quality whey protein concentrate and whey protein isolate. Only the highest grade hormone-free (rBST or rBGH free) milk, sourced from EU and British grass-fed cows, has been used in this formulation - NO GMOs, artificial flavours, colours, sweeteners or added sugar (stevia leaf extract is used).
Benefits
Our whey protein powder provides over 22g of protein per serving, which helps to support muscle growth, the maintenance of lean mass, shaping, toning and bones.
As well as providing an excellent nutritional (and amino acid) profile, we have ensured that using Oh My Whey Protein is a tasty, hassle-free experience. It comes in two popular flavours (chocolate and vanilla) and can simply be added to water, juice, milk or any other liquid for a tasty protein shake. It can be used before or after exercise, or at any time of day as a protein-rich, muscle building and appetite curbing snack.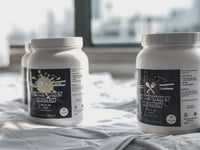 Quality & Safety
Quality of products is a priority for us and we source only the highest grade ingredients from our long-term partners - selected farms as well as dairy farms mainly in the UK, Ireland, Holland and Germany.
Certification
All our products are manufactured in the UK under GMP (Good Manufacturing Practice) and ISO 9001 standards and so are quality assured.
Our factory is Informed Sports certified with our products being regularly tested for hormones and any substances considered prohibited in sports, as well as guaranteed manufactured to high quality standards without contamination of ingredients prior to blending.
Read more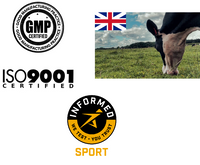 We are Din La Jor
"Din La Jor" is a Hong Kong local slang to describe someone or something crazy while it is also a lifestyle, that "just go ahead" mindset and attitude towards what you are doing, especially something you are so into. We all need to be Din La Jor in our life, breaking through the struggles, giving your best and leaving no regrets!
Founded by two fitness lovers, Din La Jor is here to connect with you through our signature Din La Sqeeuze, Din La Sweat and Din La Stretch fitness training programs from which you can learn how to go Din La Jor (that moment when you feel like giving up in the last few seconds...), accompanied by our premium quality protein supplements from the UK, nourishing both your mind and body well.
Of course, you can also create your own Din La Style here with our branded clothing.
Din La Jor, Cheers!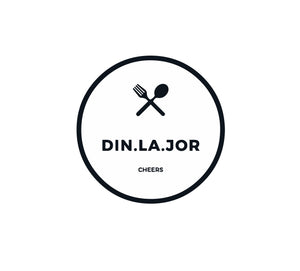 「 Din La Jor 」

"We are living in a crazy world, but a crazier world is living within us"
Ready in 3, 2, 1... Din La Jor Go! Go Din La Jor!
Live your own Din La Style
Renew, release, let go and #MakeYourOwnDinLaFace
「 Din La Jor 」
"We are living in a crazy world, but a crazier world is living within us"
Ready in 3, 2, 1... Din La Jor Go! Go Din La Jor!
Live your own Din La Style
Renew, release, let go and #MakeYourOwnDinLaFace